Story
"I have reached the conclusion that the natural world can only be understood in depth as a series of images symbolizing concepts."

—OWEN BARFIELD
Images speak. And since I couldn't paint or draw, the best I could do to explore and communicate through this weird aspect of our existence is through photography.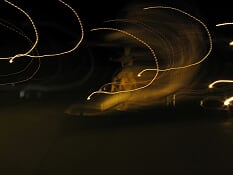 I was a young teen when my Dad, a real estate appraiser, got his first digital camera. It was a Kodak "Mega Pixel" with 2x zoom that (very) slowly uploaded images via serial port to a Windows 98 machine. His work in photography was fairly boring; comparables, land, dirt. My mom was doing more interesting things painting black and white photos as a side hustle. But it wasn't until owning a phone in high school that I got to use my own camera.
In the freshman year of college I finally obtained my first dedicated camera, a Canon Powershot A540, and begun the life-long journey of curious experimentation. Yes, all digital. Film photography had never interested me; as a millennial, I was a product of my time and learned what was contemporary, and messing with film seemed needlessly complicated. I had tried to take an impressive night photo of the famous "Gift" sculpture outside the main classroom building. It wasn't exactly a success (see photo).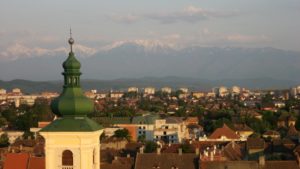 The 2006 band tour to Eastern Europe provided a ripe opportunity to test my skills and fancy equipment, though I realized I had no earthly idea what I was doing—shutter speeds, ISO, crop ratios or anything else. I continued traveling and taking photos for fun, just to see what's possible.
Fast forward some years—and a few cameras later. I stuck with Canon, getting more serious with my first DSLR, a T4i. I launched the Black Hills Photography Company around 2011 and did some gigs for different businesses, and eventually some weddings, for a number of years. Time—and especially budget constraints, slowed more advanced development of this pseudo-hobby. However, I did learn how to use Lightroom to enhance the effect of what I captured. I haven't learned Photoshop and generally am not interested in advanced manipulation, or anything else that puts me in a mostly active role. At least for this aspect of life, I see myself as a participant in a symphony, not a creator of something new, or even a contributor.
Today, I shoot mostly for fun but do some work on the side as opportunities arise. And while "people pay" and "nature doesn't," my heart and focus remain outdoors. Besides the headers on this site and other photos, my public gallery can viewed on 500px.com. I hope you find it enjoyable.